2021-07-20
Holistic education is the key to nurture all-rounders to navigate the challenges facing the ever-changing 21st century. While HKUST has served as a breeding ground for science and technology changemakers over the past three decades, the University places equal importance on cultivating its students' creativity and artistic quality. With the opening of the Shaw Auditorium this year, the University will make the great leap forward to develop creative and innovative minds.
Read more
2021-05-03
Shaw Auditorium: Spark of Inspiration Exhibition @ the Atrium
Join us to discover the vision, design concept and features of our new auditorium! You will also be able to take an interactive virtual tour, experience the state-of-the-art sound system, and explore what possibilities this future hub of HKUST's arts and culture can bring!
Date: 10 May - 30 Jun 2021
Venue: Atrium, HKUST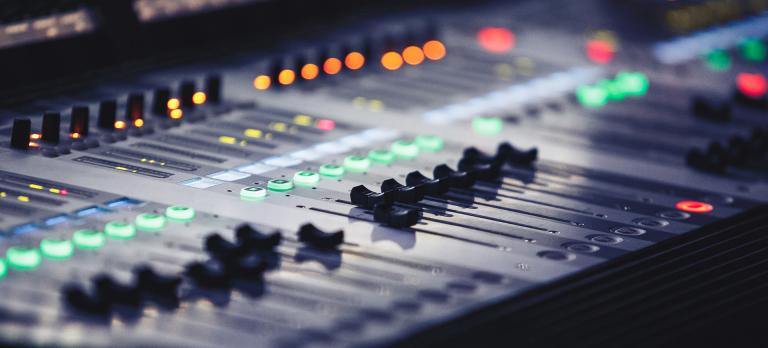 2021-04-20
Student Stage Trainee Program
The Student Stage Trainee Program will equip HKUST students with the basic event production knowledge in a professional stage and theater setting. In addition to getting hands-on experience in stage management, sound design, lighting and video technology needed in a real-life backstage setting, the trainees will also familiarize themselves with the ins and outs of the stage and backstage protocols, gaining a fresh perspective and professional experience from theatre and entertainment arts programs. Most importantly, they will be able to participate in the daily operations of the Shaw Auditorium in future.
2019-08-16
The Hong Kong University of Science and Technology celebrated today the groundbreaking of its multi-purpose auditorium - a new landmark of the University not only allows hosting of large events, but also adds much needed space for teaching and cultural activities that will enrich the lifestyle and learning experience of students, staff and alumni.
Read more