Sections
Left Column
Text Area
LED Display
Deliver high-quality images that integrate with other display systems for maximum visual impact.
Flexible and simple setup to fit for every occasion.
Serve as a dynamic event backdrop screen to replace static and one-off backdrop.
Right Column
Image
Image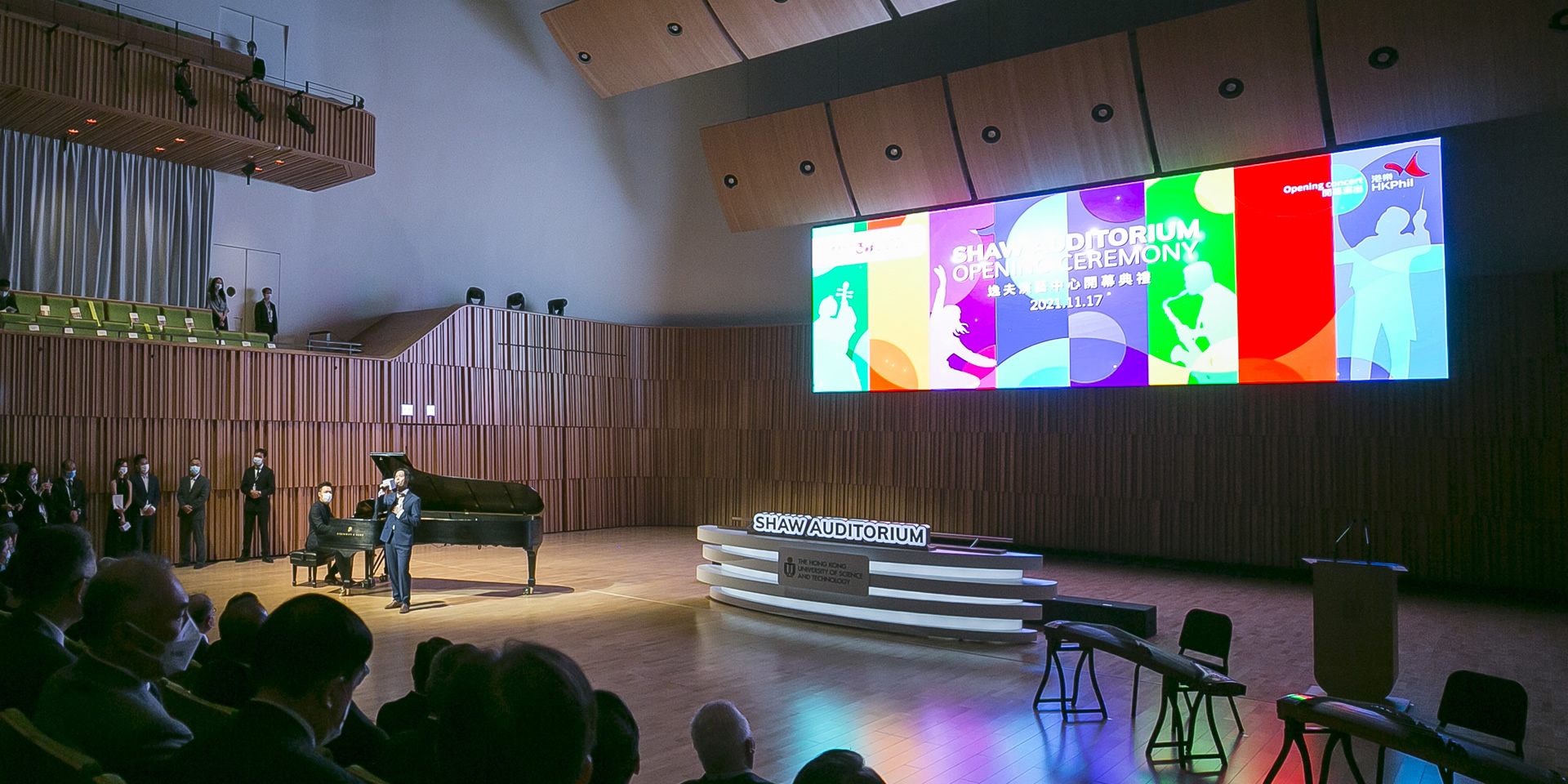 Left Column
Text Area
Edge-blend Projection for Cyclorama
Optimized for the architectural feature of the Shaw Auditorium to create maximum visual impact.

Performed by two high resolution and brightness laser projectors.

Support multi-screen, 3D projection and mapping capabilities.
Left Column
Text Area
Video Processing and Matrix System
Multi video inputs/outputs signal routing and control, including the cyclorama display and LED wall, show relays in dressing rooms and lobby, local video recording switch, and online streaming.
Edge blend features for projecting on curved surface like cyclorama.
3D mapping features, Picture in picture control, irregular surface projections.
Support performances and digital media art requiring multiple and integrated visual displays.
Right Column
Image
Image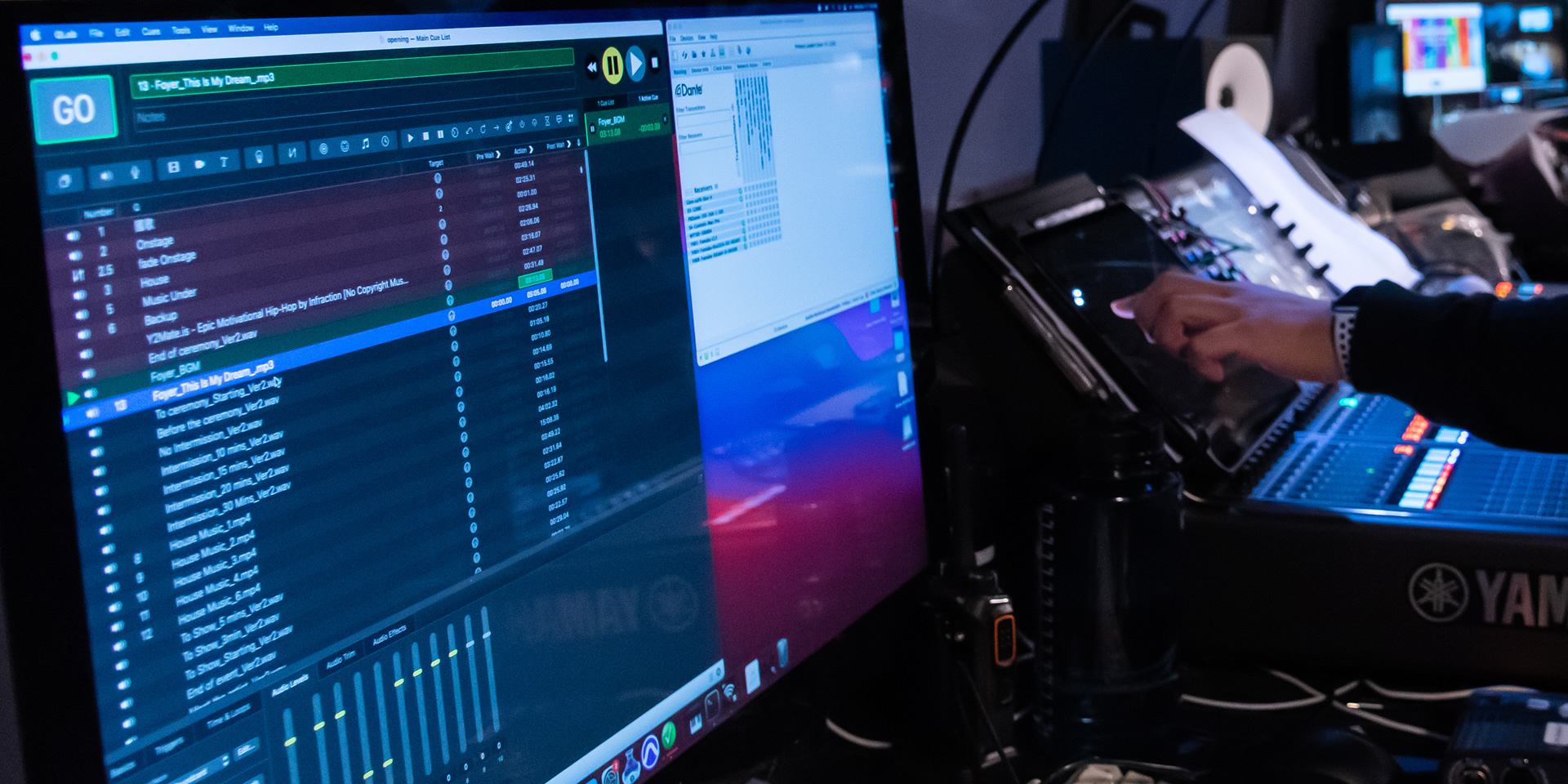 Left Column
Text Area
Soundscape System for Immersive Audio
Multi-channel Immersive Sound System Design.
Capable of carrying the future sound production format (Spatial or positional audio).
Surround sound capabilities for theatre productions (moving/controllable sound source).
Capable of adapting Dolby Atmos format to turn the auditorium into a Dolby Atmos Cinema.
Right Column
Image
Image
Left Column
Text Area
Audio Equipment
Mixing Console:
Yamaha CL5
Wireless microphones:
Shure ULX series
Loudspeaker system:
D&B Audiotechnik Line-array System
Middle Column
Text Area
Lighting Equipment
Main Console:
ETC Gio
Main Lighting Fixtures:
ETC Source Four CE LED Series 2, Chauvet Ovation series
Moving Head Light:
Robe DL4S series
Follow Spots:
Robert Juliat Alice 600W LED
Right Column
Text Area
Others
Video Recorder:
Blackmagic HyperDeck Studio Pro 2
Wi-Fi Assisted Listening System:
Cambium Networks cnPilot/ Williams Sound WF R1